Nathalie Tisseyre: Lawyer in Paris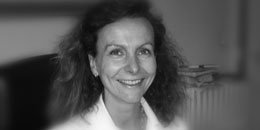 Nathalie is specialized in the use of primary dispute resolution, mediation, collaborative law, participative procedure aimed at helping clients to reach amicable settlements
Nathalie's main field of expertise is family law (divorces, trusteeship,  joint ownership liquidations or successions, and all questions concerning  matrimonial property rights…) . She is also mediator in various business matters and litigates for her clients.
Qualified in collaborative law, Nathalie teaches this discipline to Paris Bar law students (EFB). She is an instructor and trains collaborative law to lawyers around France.
She also writes regularly about mediation and collaborative law and she is speaker for seminars about these matters.
.
Admitted to the Paris Bar
Admitted to the Paris Bar in 2001
Qualifications
PHD in Private Law, 1998 (thesis on liability of drug manufacturers for defective products in the pharmaceutical industry)
Nathalie has the Family Mediator State diploma and is Member of the Association of Mediators at the Paris Bar.
Languages
French, English
Miscelleaneous
Deputy Mayor in charge of Social Affairs, Garches, since 2008
Contact Nathalie Tisseyre
To send a mail to Nathalie Tisseyre, please click on the following link.