Christopher Boinet : Lawyer in Paris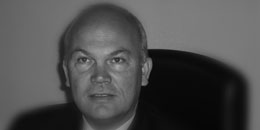 Christopher's extensive experience in corporate finance, commercial and real-estate transactions, hotel business, construction law and litigation related matters, allows him to offer a comprehensive service to French and international clients.
He has an extensive practice in managing and structuring investment operations, acquisitions and assignments of resorts (business and premises), financing operations, joint ventures, management and franchising contracts and any management contracts as well as business organization, audit and resolution of disputes.
He also writes regularly  about hotel industry ( hotel commercial leases and management contracts) and he is speaker for seminars and workshops on hotel business law and real estate subjects and namely about building and renovating hotels.
Prior to creating BMD Associés, Christopher has worked within the Paris offices of Anglo-Saxon law firms such as Coudert Brothers, HSD Ernst & Young and Theodore Goddard.
Of French mother tongue by his father and Swedish by his mother, Christopher speaks fluent English.
Admitted to the Paris Bar in 1990
Qualifications
Postgraduate advanced degree in Private Law, 1985 University of Paris I, Panthéon-Sorbonne (DEA)
Institut d'Etudes Politiques, 1985
Bachelor in History 1982, University of Rennes II,
Languages
English, French
Contact Christopher Boinet
To send a mail to Christopher Boinet, please click on the following link.